By Jacqueline. Filed in
Uncategorized
|
I love purple!  So many pretty hues…violet, lavender, iris, lilac, royal purple, eggplant, grape, plum…Yum! If you're planning your wedding, and haven't yet chosen your colors…consider purple.  Purple is a beautiful color for any season…
Purple for SUMMER Weddings: 
Consider deep purple with lime green, cream, or fresh lemon yellow. 
Purple for WINTER Weddings:   
The deep dark hues of eggplant, royal purple, and grape look beautiful when coordinated with silver or gold.
Purple for SPRING Weddings:     
Lilac and lavender hues look lovely with ivory, lemon yellow, pale pink, or white.
Purple for FALL Weddings:          
Deep hues of purple paired with orange, gold, or bright pink. 
Purple is really so versatile!  I'm sure if you're a lover of purple, you'll find the perfect purple color combination that's just right for your wedding. 
Additional Purple Color Combinations:
Lilac and Grape  – Royal Purple and Red – Plum and Aqua -  Eggplant and Peach – or…come up with your own very special color combination.
Because I'm so in love with purple, all of this week I will be focusing on purple themed weddings, and featuring some of the lovely color combinations possible for you to consider for your wedding invitations, wedding stamps, wedding favors, and other wedding accessories.  Today…Here's some pretty purple and silver combinations to consider!
Click on any purple wedding invitation to view in more detail, or to customize.
Want to see more pretty purple color choices? In pretty color combinations like purple and lime, purple and yellow, purple and cream…and more!  You can head on over to Squidoo to see oodles more… Purple Themed Weddings
And here's a selection of pretty purple rose postage stamps. Click on any stamp to see in more detail, or to customize.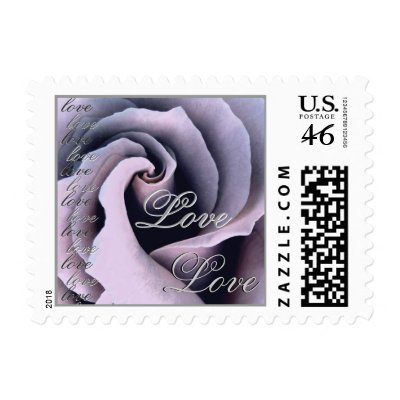 Here's a link to some more pretty postage stamps.  Purple Wedding Stamps
Stay tuned…I'll be featuring more purple wedding color combinations in the days ahead.